English/Deutsche Version bitte nach unten scrollen
ABOUT THE ARTWORK
All wooden artwork has been handcrafted from off-cut, recycled or fire wood that Hans Michael (HM) takes home from wherever he travels. The surface has either been treated with organic flaxseed oil or coloured with pencils and varnished with an EN71 water-based clear paint.
Each wooden bendy fish is a unique piece of craftsmanship with a unique story.
Each fish is branded with a signature, year and unique serial CarrotBird (CB) fish (F) number and comes with its own certificate.
The fish becomes alive when you hold it. Feeling and holding one of the smaller fish in your hand while you work, walk, talk, fly, or enjoy a cup of tea or coffee … has a very calming and relaxing effect.

ABOUT THE ARTIST
Hans Michael Haitchi, originally from Austria, has lived and trained in South Africa, USA and England.
He now works as a medical doctor and asthma researcher at the University of Southampton, UK.
HM is also a qualified joiner, who from early childhood worked with his dad, a master joiner, and his mum in their small joinery business in Austria.
HM developed a love for working with wood, which he now does in his workshop in his garden shed whenever time allows.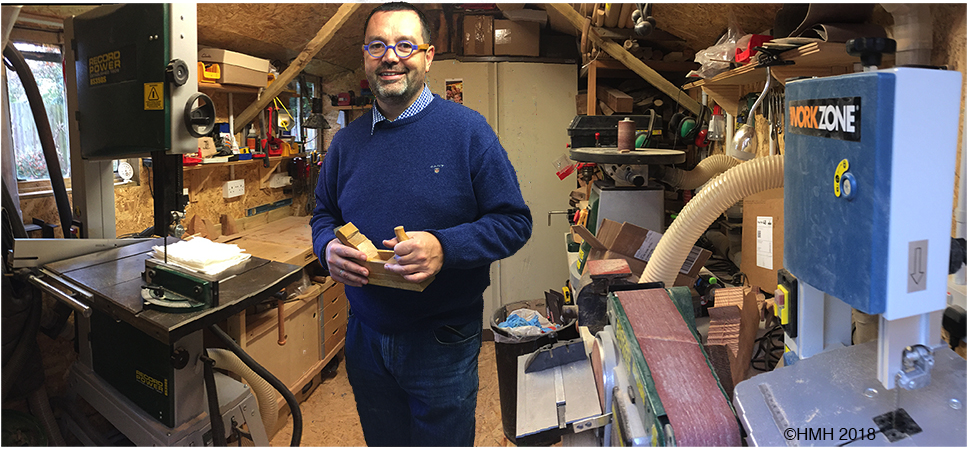 ABOUT CarrotBird™
HM lives with his wife Gerhild in Southampton. Their godchild Abigail drew this red bird with a carrot in its foot when she was four years old.
HM loved the drawing and got it as a gift. He named it CarrotBird™ and now uses the drawing and name as logo and trademark for his wood work.

HOW TO BUY
If you want to buy or commission a fish please contact HM via Email: carrotbird.com@gmail.com
When you buy HM's hand crafted wooden artwork a proportion of the sales will go to charitable projects (HM's Asthma Research supported by Asthma UK, Medical Research Foundation, AAIR charity, ... , Basics Bank food bank, Christians Against Poverty) and to our godchild.
SAFETY
Please note that the fish are not suitable for small children as there is a risk that wooden segments might come off the canvas or leather when handled roughly and could be swallowed or inhaled by children.

©HMH 2013-2022
Deutsch/English version please scroll up

ÜBER DAS KUNSTWERK
Jedes Holzkunstwerk ist in Handarbeit aus Holzresten oder Feuerholz von Hans Michael (HM) hergestellt worden. Die Holzoberfläche ist entweder mit organischem Leinöl eingelassen worden oder mit Farbstiften angemalt und mit EN71 wasserlöslichem klarem Lack lackiert worden.
Jeder biegsame Holzfisch ist ein einzigartiges Handwerkstück mit seiner eigener Nummer und Geschichte.
Jeder Fisch ist gebrandmarkt mit HM's Initialen, Jahr der Herstellung und einer einzigartigen CarrotBird (CB) Fisch (F) Nummer, und jeder Fisch hat sein eigenes Zertifikat.

Wenn man den Fisch in der Hand hält wird er "lebendig" und kann so eine beruhigende und entspannende Wirkung beim Arbeiten, Gehen, Reden oder beim Genießen einer Tasse Tee oder Kaffee haben.

ÜBER DEN KÜNSTLER
Hans Michael Haitchi ist ursprünglich aus Österreich. Seine Berufsausbildung führte ihn nach Süd Afrika, in die USA und nach England. Jetzt arbeitet er in England als Arzt und Asthmaforscher an der Universität von Southampton.
Als Kind und Jugendlicher half er in den Ferien immer mit in der Tischlerei seiner Eltern Johann & Maria. Das ermöglichte ihm nach dem Medizinstudium die Gesellenprüfung zum Tischler zu absolvieren.
Die Liebe zur Arbeit mit Holz hat ihn seither überall hin mitbegleitet und er macht das in der kleinen Werkstatt in seinem Gartenschuppen.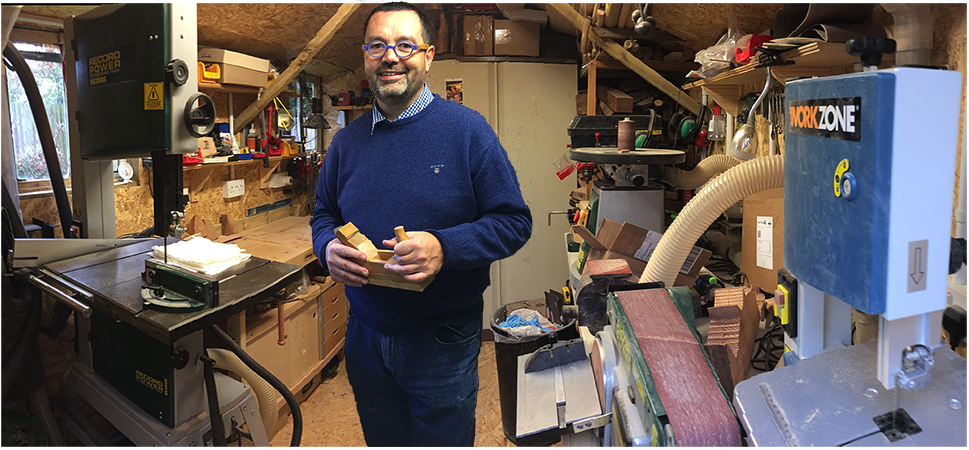 ÜBER CarrotBird™
HM lebt mit seiner Frau Gerhild in Southampton . Als Ihr Patenkind Abigail vier Jahre alt war, hat sie einen roten Vogel mit einer Karotte gemalt.
HM hat das kleine Bild sofort gefallen und hat es geschenkt bekommen. HM hat es "CarrotBird™" genannt und er verwendet es jetzt als "Trademark" für seine Holzarbeiten.

EINEN FISCH KAUFEN
Wenn Sie einen Fisch kaufen möchten oder einen Fisch in Auftrag geben wollen, dann können Sie das über Email machen: carrotbird.com@gmail.com

Ein Teil des Verkaufswertes der Handwerkstücke wird HM für gemeinnützige Projekte (HM's Asthma Forschung unterstützt von Asthma UK, Medical Research Foundation, AAIR "charity", ... , "Basics Bank" food bank (Lebensmittelbank), Christians Against Poverty (Christen Gegen Armut) spenden und mit seinem Patenkind teilen.
VORSICHT!
Bitte beachten Sie, dass Holzfische nicht als Spielzeug für kleine Kinder geeignet sind! Bei Überbeanspruchung könnten sich einzelne Holzsegmente vom Stoff oder Leder lösen und von Kindern verschluckt oder eingeatmet werden.

©HMH 2013-2022